Overview
Updated On:
October 26, 2020
Description
The project is located in the Bağcılar district on Basin Express road, in a commercial and investment location in the middle of a transportation network and important roads that can be called the beating heart of Istanbul.
With an area of ​​12,000 square meters, this project sparkles with its sophisticated design and green landscapes covering 11,000 square meters of the area, which includes wonderful designs parks and recreational facilities that give you and your family the comfort after a long day away from city's hustle and bustle.
The project consists of two buildings with a height of 29 floors and contains 503 apartments and 5 commercial shops with different views, spaces and designs to suit your tastes, and the buildings include different housing styles of spaces and views to suit your needs, which are: 1+1, 2+1, 3+1 apartment and the spaces start from: 68 to 175 m2.
The project offers instalment options to alleviate the burden of cash payment , 30% in advance and the remaining amount is settled in 36 months and it also offers special discounts on cash payment.
Through the various shops located within the project, you can have your daily needs, as well as a group of cafes and restaurants that enable you to spend quality time with family and friends whenever you want.
The project is surrounded by the best shopping centers, which enables you to shop with family away from congested transportation.
The project adapts the flodhome system, a system that is used for the first time in the world which lets use any room, service or lounge whenever you want and add it to your home, this system provides you with recreational spaces when you only them, therefore, you are not obligated to pay additional fees for services that you do not use anymore, if you do not have additional space to host your friends, now you can provide a hotel room for your guests that is independent of your home.
The project features a location close to the social services centers, educational and health institutions, it is 5 minutes from the nearest mall and 2 minutes from the nearest transportation line and 30 minutes from Istanbul new Airport, 1 minute from nearest mosque, 3 minutes from the highway, and 25 minutes from city center.
There is a hospital 4 minutes away and a university within 15 minutes, and it gives you the opportunity to walk with family and friends within its own green facilities or by going out to the garden 3 minutes away.
The project offers good payments and prices, also it enables you and your family to obtain real estate residence permit in Turkey, in addition to the Turkish citizenship which you can live in Turkey for life without giving up your native citizenship, also you can get the Turkish passport which is one of the 30 best passports in the world, which enables you to enter 77 countries without a visa and 26 countries in the Schengen area, also it provides you with free education and you can benefit from the convenient installment plan and the Turkish retirement program.
If you are interested in buying a property in Turkey, our expert team in the real estate market will provide all what you need from useful advice, very competitive quotations and legal services that enables you to invest safely, Apply now for the real estate consultancy service and we will contact you and answer all your questions and provide the best offers available, our services are free from beginning to the end of buying the property.
Property Id : 29667
Price:
Starting price
810,000 ₺
Range: 1.547.000TL - 810.000 TL
Size Range: 68 - 175
Property Type: Apartments
Project Size: 12000
Payment Plan: Installments
Installments Months: 36
Delivery Date: 12/2020
Project Code: 144
Directions & View
City View
Outdoor Details
Activity Areas
Children Areas
Family Friendly
Green Areas
Swimming Pool
Utilities
24/7 Security System
Fitness Center
Parking
Security Cameras
Other Features
Cafes
Chair Accessible
Restaurants
School
Smoke detectors
WiFi
Education
PED Performans Eğitim ve Danışmanlık
(30.15 km)

Yayla İlköğretim Okulu
(6.7 km)

Kadife Sanat
(19.03 km)

Health & Medical
Berk Eczanesi
(0.81 km)

Gülşen Eczanesi
(1.46 km)

Acıbadem Atakent Hastanesi
(3.02 km)

Restaurants
Beyti
(8.12 km)

Aldar Restaurant- Mall Off İstanbul
(2.77 km)

RBG Bar & Grill
(1.87 km)

Shopping
212 İstanbul Alışveriş Merkezi
(0.29 km)

Mall of İstanbul
(1.96 km)

Starcity Outlet
(3.89 km)

Transportation
Havaş
(7.53 km)

Cevizlibağ - Atatürk Öğrenci Yurdu Tramvay Istasyonu
(8.9 km)

Sancak Air
(5.4 km)

Principal and Interest
Property Tax
HOO fees
Ideal Guide to Future Property
Similar Listings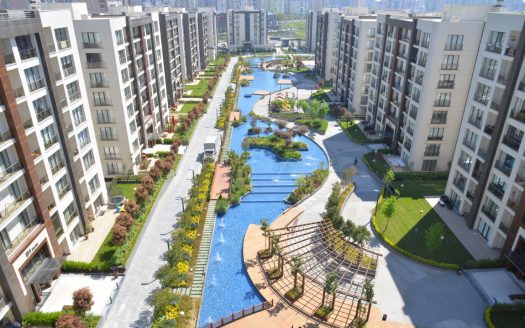 Starting Price
1,163,000 ₺
Apartments with stunning views of the Valley of Life . Apartments with stunning views of t
[more]
Apartments with stunning views of the Valley of Life . Apartments with stunning views of the Valley of Life and nea
[more]
A suitable hotel apartment project . A suitable hotel apartment project close to service c
[more]
A suitable hotel apartment project . A suitable hotel apartment project close to service centers and highways in Um
[more]
Starting Price
5,000,000 ₺
High-end apartments for sale . High-end apartments for sale in Istanbul in a complex with
[more]
High-end apartments for sale . High-end apartments for sale in Istanbul in a complex with a huge shopping mall near
[more]