Description
The project is located in Büyükçekmece, upscale and quiet district in Istanbul, with a land area of ​​30,000m2, it combines luxury and beauty with its sea view and the charming green landscapes which gives you the opportunity to relax and enjoy watching the sunset reflection on sea surface.
The project consists of 18 buildings with heights up to 6 floors and contains 367 apartments and 30 commercial shops with different views, spaces and designs to suit your tastes, and the apartments are equipped with floor to ceiling windows to provide a beautiful view, in addition to the spacious balconies, ideal for relaxing after a long day in front of the sea.
The buildings include spacious housing styles and different spaces and views to suit your needs, which are: 1+1, 2+1, 3+1, 4+1, 5+1 apartment and the spaces start from: 85 to 718 m2.
The project has many shops that offer you an distinguished shopping opportunity next to sea views, in addition to the wide green landscapes located directly on the sea which will let you have the most beautiful moments and scenes with family and friends.
The project offers instalments options to alleviate the burden of cash payment, 35% is down payment, and the remaining amount is settled in 24 months, and it also offers discounts on cash payments.
The project features a location close to social services centers, educational and health institutions, it is 8 minutes from the nearest mall, 4 minutes from the nearest transportation line and 45 minutes from Istanbul new Airport, the nearest mosque is 5 minutes away, 6 minutes from the most important highways in Istanbul, and 55 minutes from the city center.
There is a hospital 5 minutes away from the project, and a university within 14 minutes.
The project offers good payments and prices, and also enables you and your family to obtain Turkish citizenship which lets you reside in Turkey for life.
Property Id : 29680
Range: 4.590.000TL - 1.137.000 TL
Size Range: 85 - 718
View: Sea view
Property Type: Apartments
Project Size: 30.000
Payment Plan: Installments
Installments Months: 24
Delivery Date: 01/06/2020
Project Code: 107
Directions & View
City View
Sea View
Outdoor Details
Activity Areas
Children Areas
Family Friendly
Green Areas
Swimming Pool
Utilities
24/7 Security System
Fitness Center
Parking
Security Cameras
Other Features
Cafes
Chair Accessible
Restaurants
School
Smoke detectors
WiFi
Education
Akademi Reform Estetisyenlik Kursu
(8.55 km)

İstanbul Gelişim Üniversitesi
(12.51 km)

Üsküdar Gençlik Merkezi
(12.95 km)

Health & Medical
Erdem Eczanesi
(1.18 km)

Funda Eczanesi
(4.04 km)

Palaestra Health Club
(37.46 km)

Restaurants
Murat Alioğlu Iskender Kepap
(1.19 km)

Kebapçı Çetin Usta
(0.42 km)

Fresh Salads
(0.85 km)

Shopping
Rıfat Ilgaz Kültür Merkezi
(0.59 km)

Mavi Jeans
(4.08 km)

Koton
(4.04 km)

Transportation
Beylikdüzü Son Durak
(7.16 km)

Cumhuriyet Mahallesi Metrobus Durağı
(8.19 km)

Beylikdüzü Belediye Metrobüs Durağı
(8.62 km)

Principal and Interest
Property Tax
HOO fees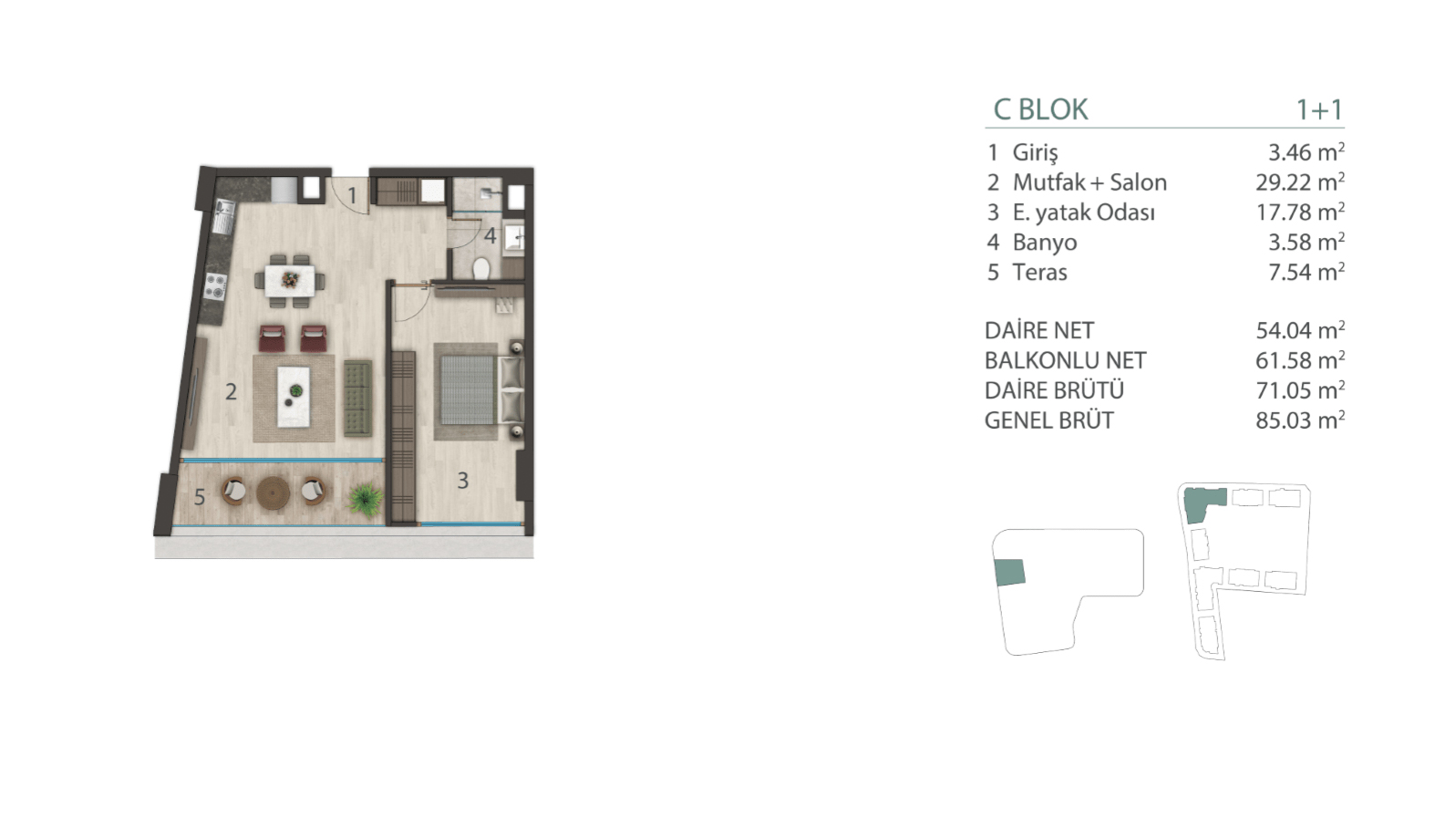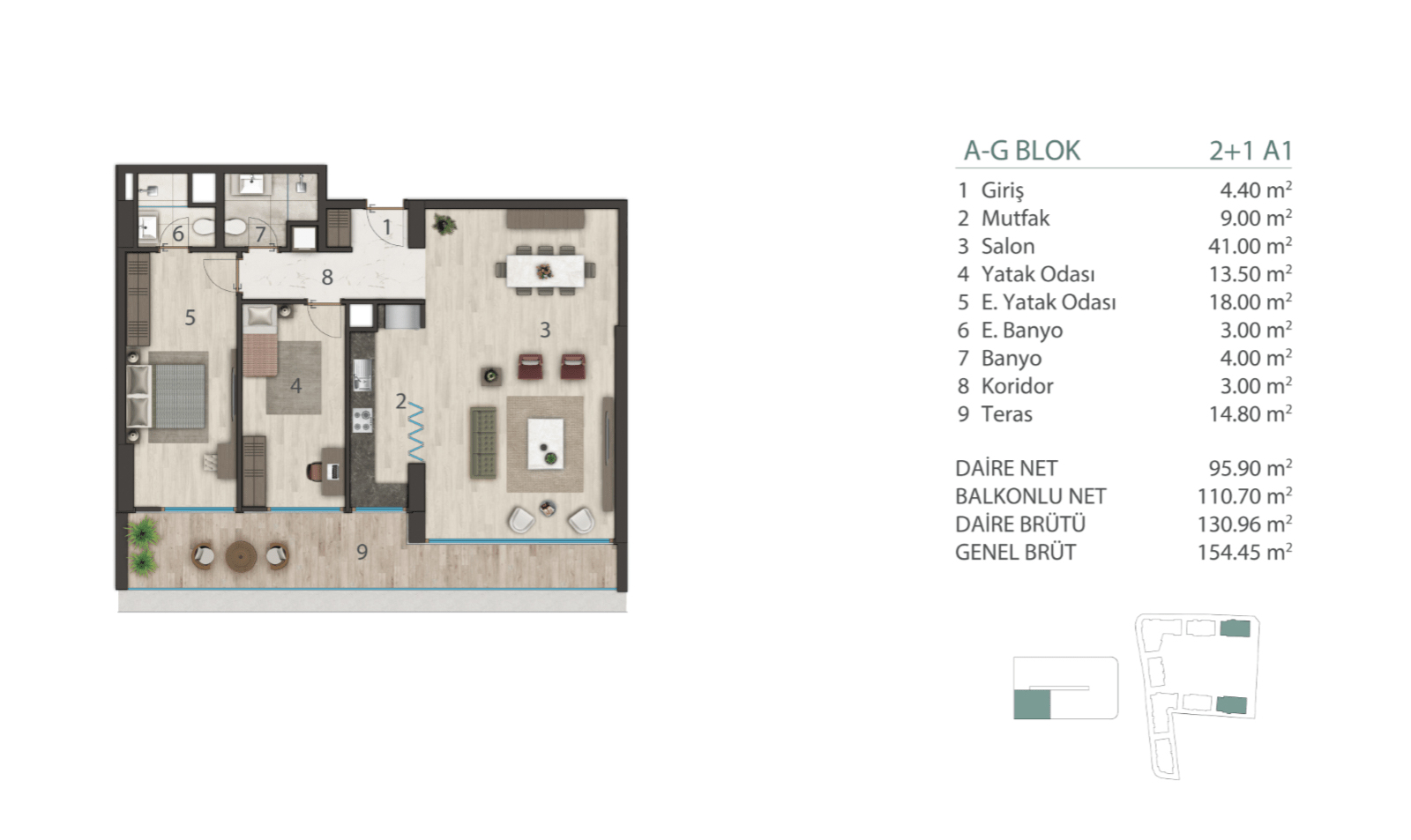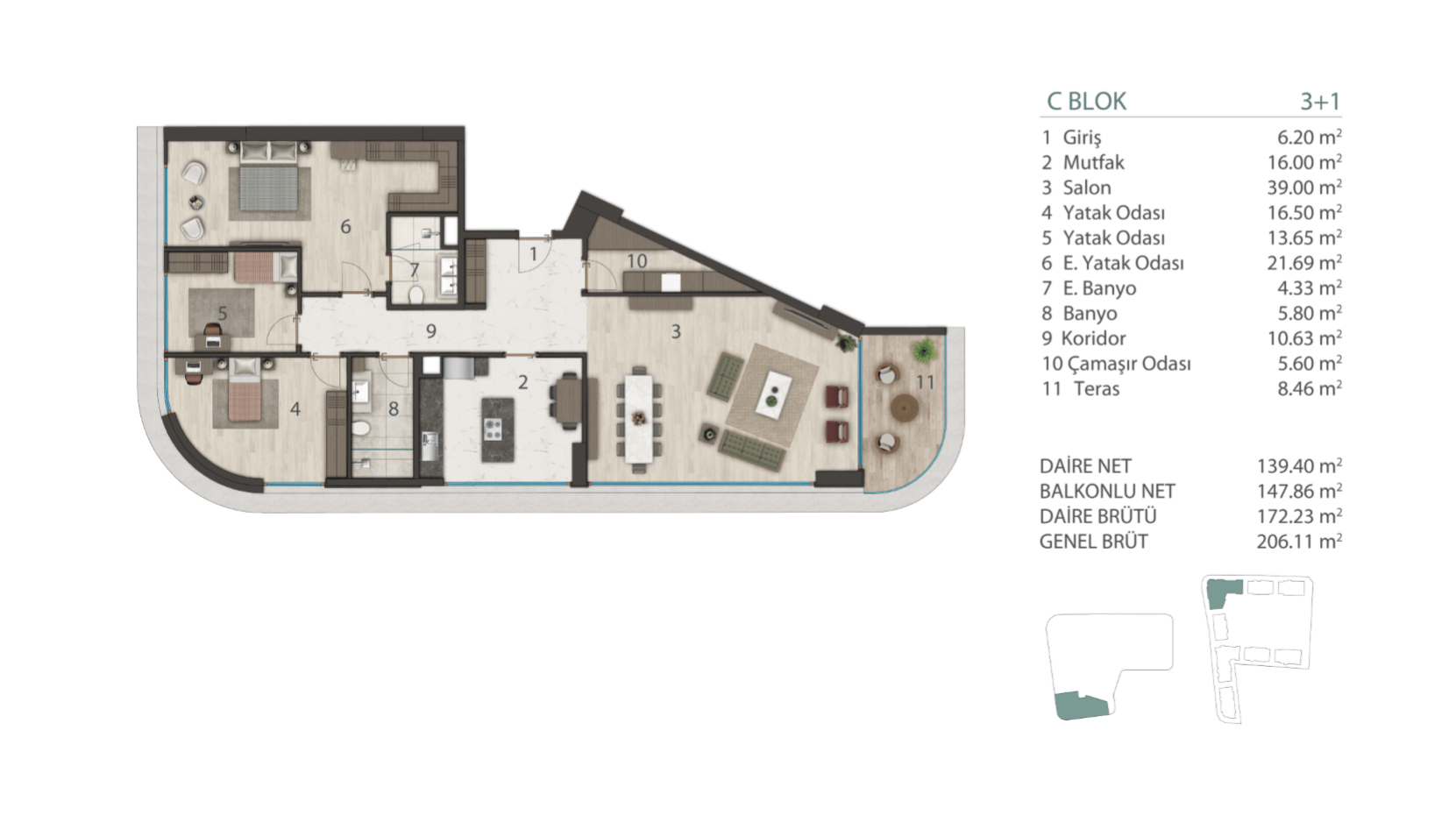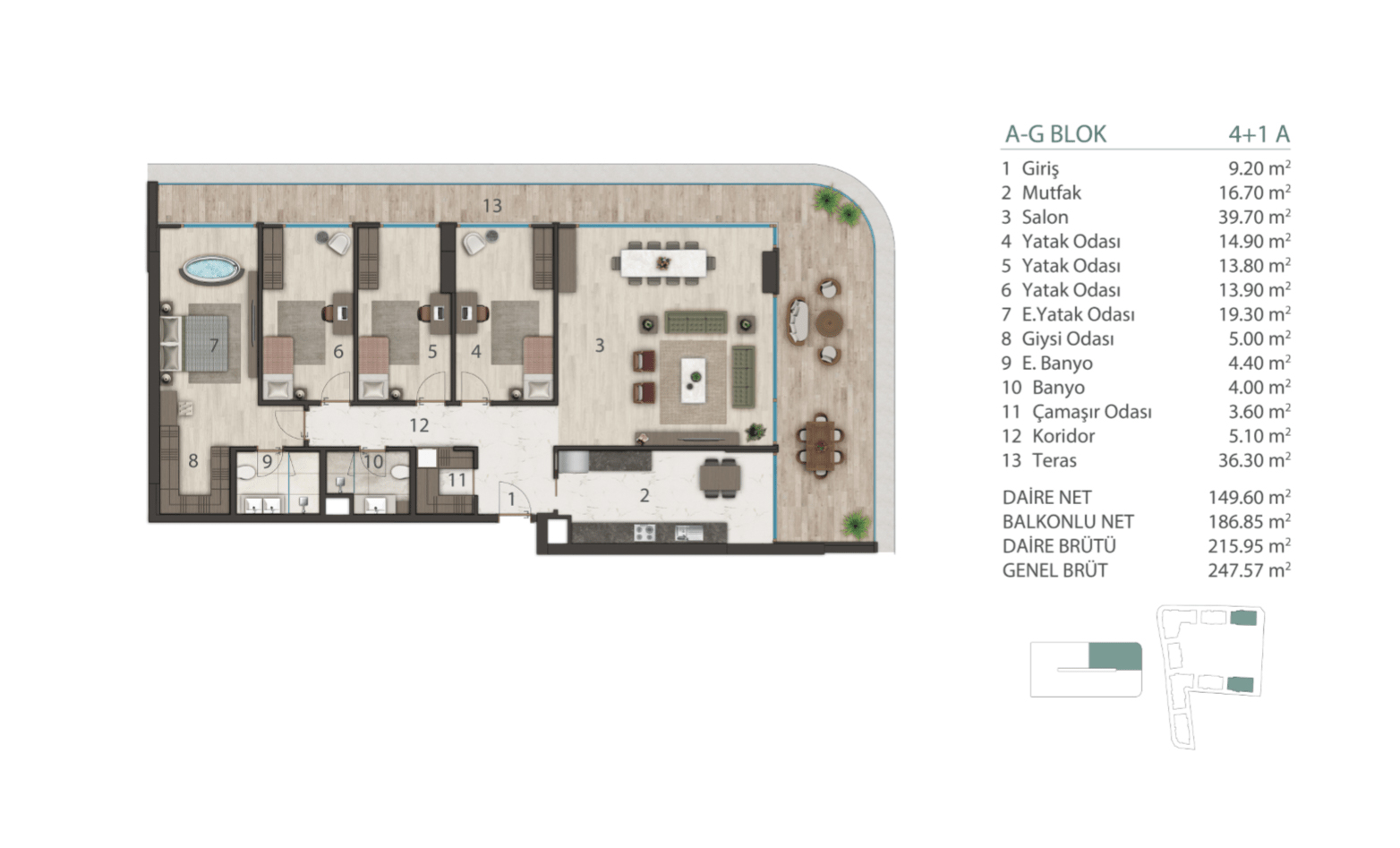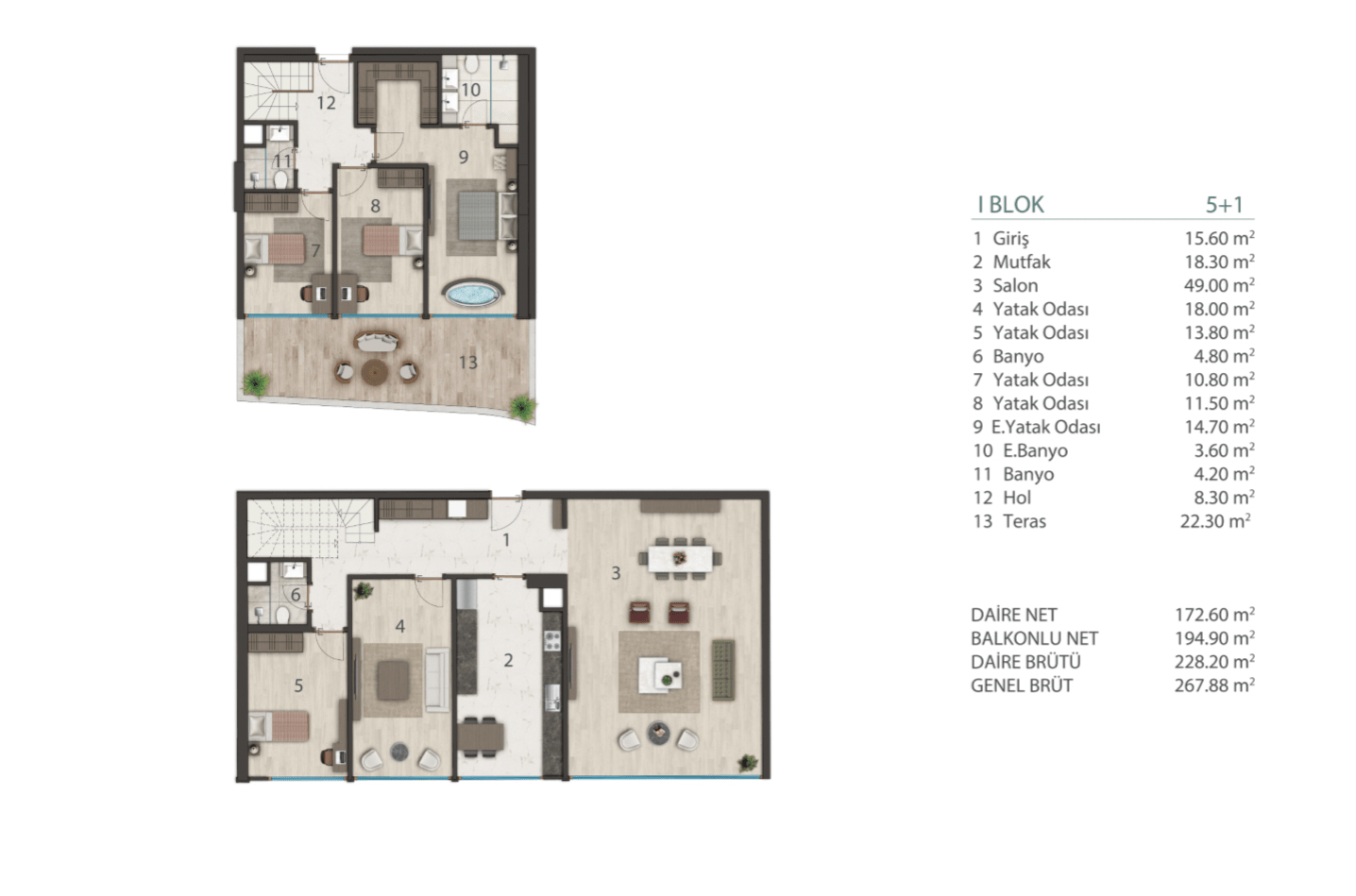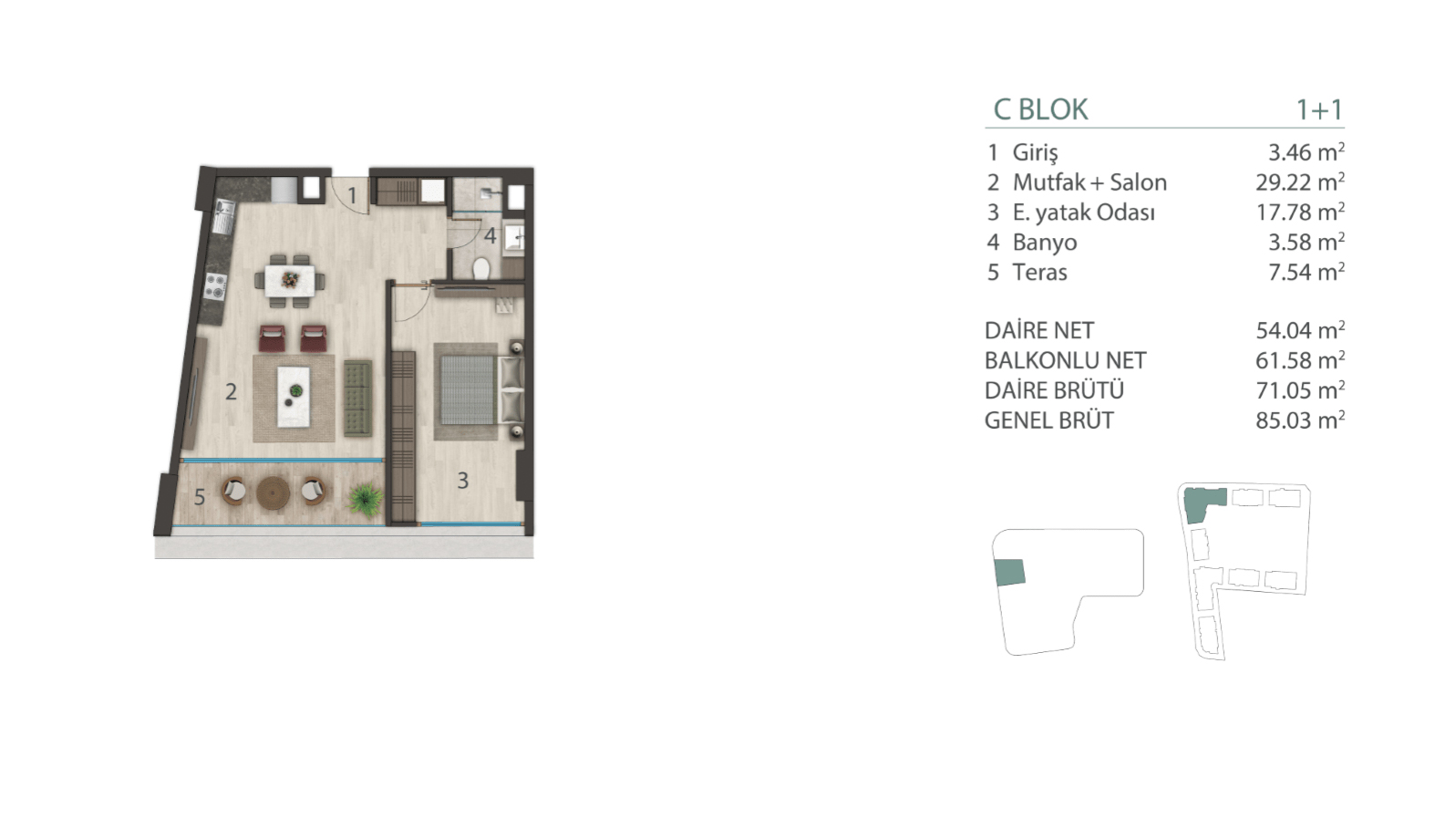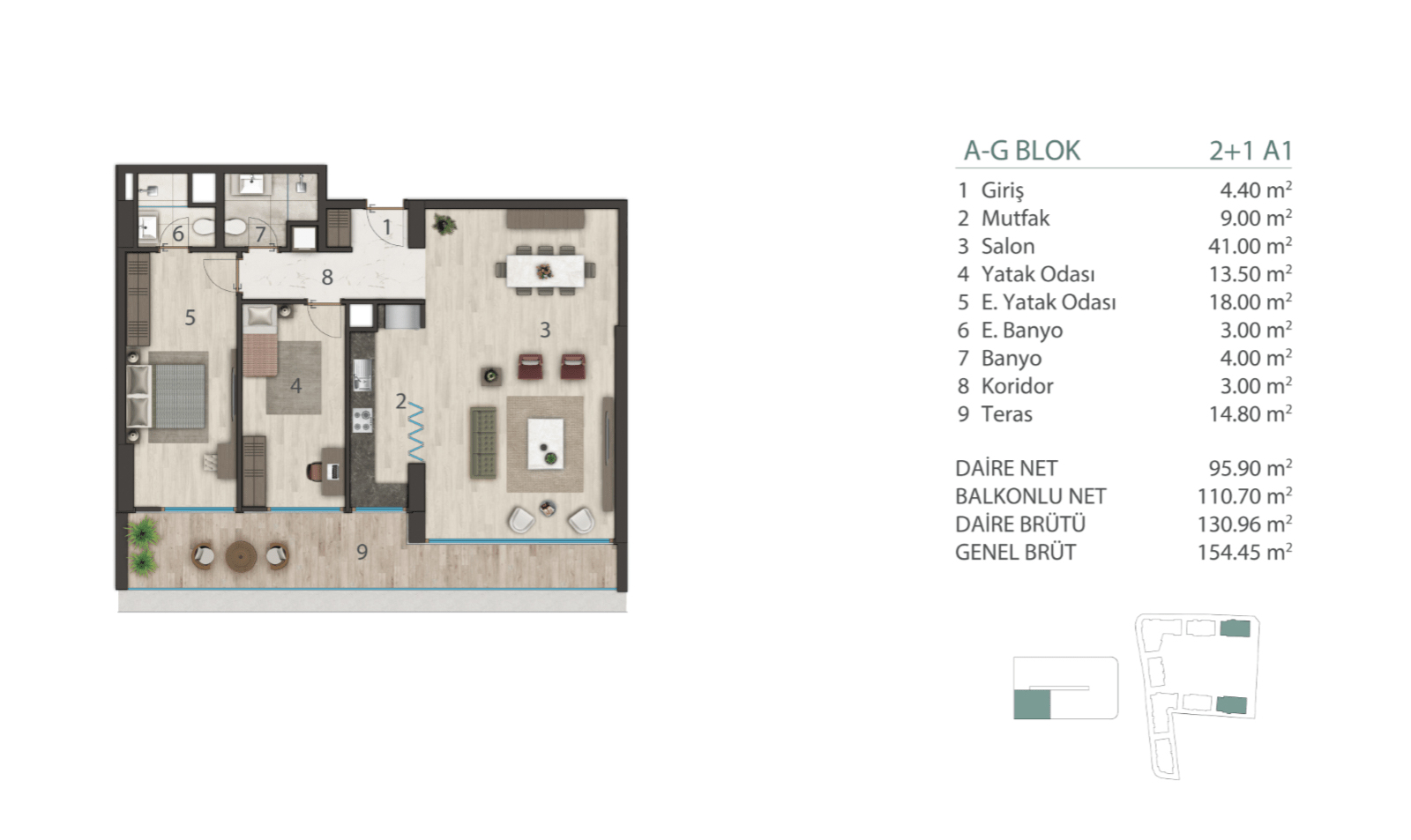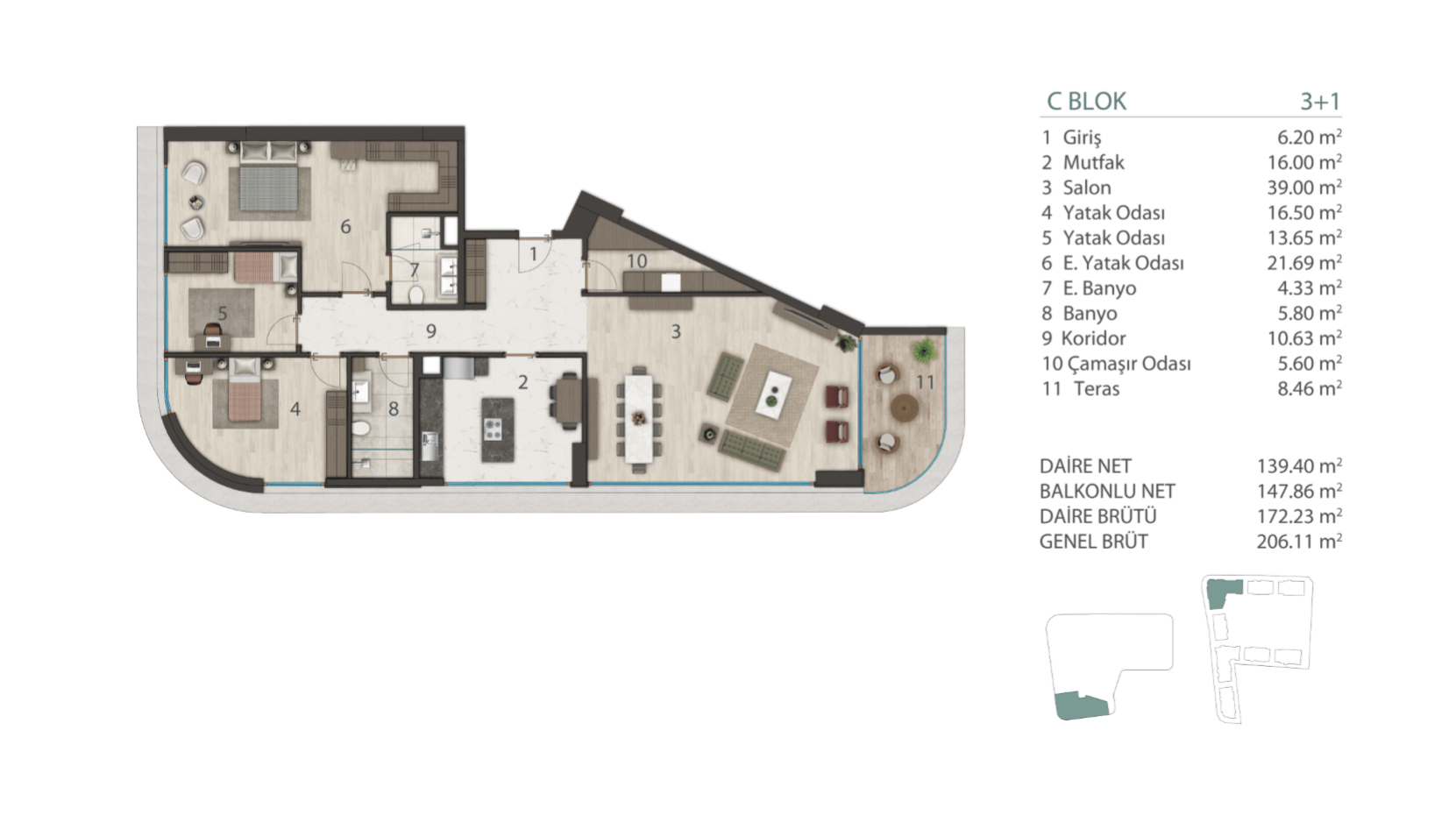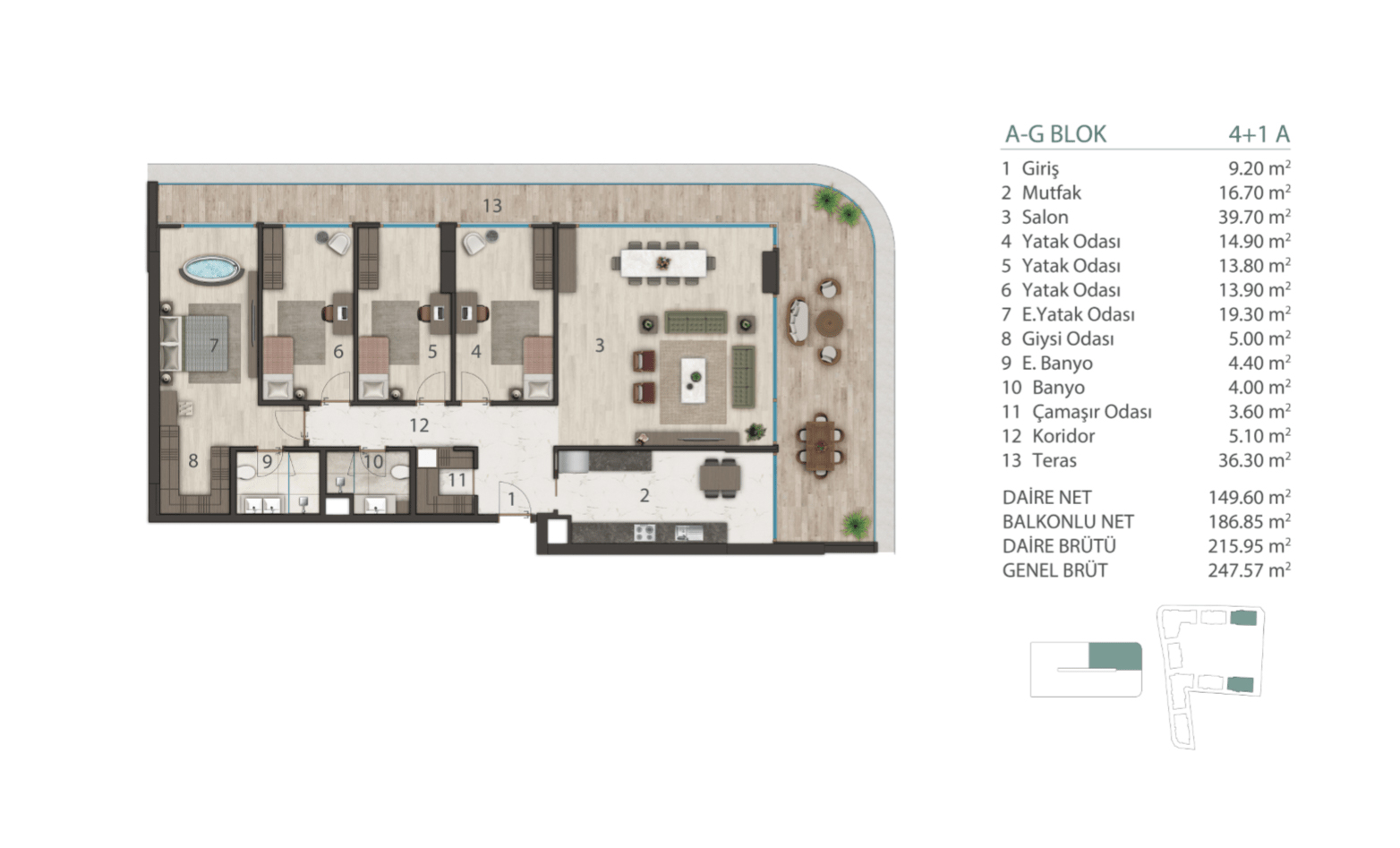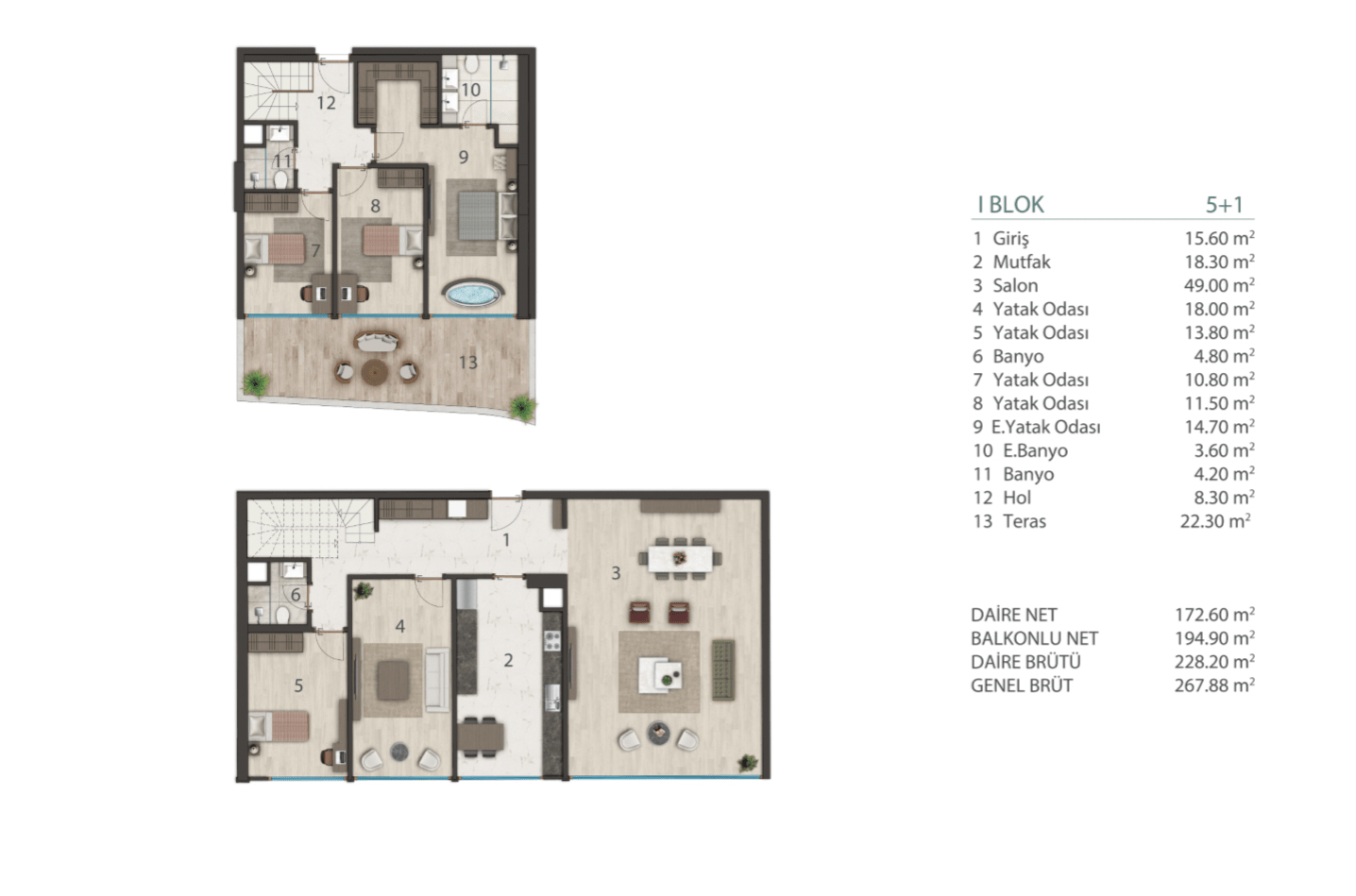 Similar Listings
Starting Price
2,145,000 ₺
The project is located in the Zeytinburnu district with a land area of ​​63,500m2, one of
[more]
The project is located in the Zeytinburnu district with a land area of ​​63,500m2, one of the beautiful areas in Is
[more]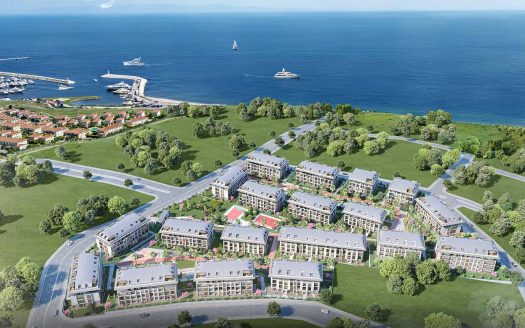 Starting Price
1,338,000 ₺
The project is located in the center of Beylikdüzü district with a land area of ​​26.893 m
[more]
The project is located in the center of Beylikdüzü district with a land area of ​​26.893 m2, few steps from the sea
[more]
The project is located in Beylikdüzü, with a land area of ​​35,000m2, and it is centred be
[more]
The project is located in Beylikdüzü, with a land area of ​​35,000m2, and it is centred between the most important
[more]