City View
Turkish Citizinship
Overview
Updated On:
December 4, 2020
Description
Properties suitable for investment for sale .
Properties suitable for investment for sale on the highway near the metro and metrobüs in Berkkoy | Istanbul
Project site:
This project is located in Bakırköy, Atakoy, which is one of the best real estate investment areas in Istanbul.
Bakırköy area is characterized by its strategic location close to the Sea of Marmara and the center of the city.
Having a project near the sea and many parks will help you have a good time with family and friends.
The project site meets all the requirements of life due to its proximity to many service and health centers.
The project site enables you to easily reach any area of Istanbul due to its proximity to the most important highways and transportation networks.
Project specifications:
The project extends over an area of 8,200 m2 and occupies green spaces and service facilities 40% of its total area.
The project consists of builders with heights of up to 16 floors and contains 302 apartments with different views, spaces and designs.
The buildings include limited housing patterns to provide comfort to residents who prefer to live away from noise:

Apartment 1+1, Apartment 2+1.

Spaces start from: 53 to 270 m2.
The perimeter of the project:
Social and recreational services centers, educational and health institutions and transportation lines near the project:
7 minutes from the nearest mall and mall

A minute from the nearest public transport line

37 minutes from Istanbul new airport

3 minutes from the nearest mosque

One minute from istanbul most important highways , "E5" highway

17 minutes from city centre and historic sites

4 minutes from the nearest hospital and health center

Two minutes from the nearest university and educational center

Two minutes from the nearest hotel.

5 minutes from the nearest park and children's park
Payment plan:
Cash Payment: Offers premium discounts on cash payments.
Project features:
The project is characterized by its provision of many social and recreational services that will add to your life happiness and activity, including:
Swimming pool, club, water facilities, green spaces, steam bath and sauna.

Private garages and 24-hour security services that provide security and security for you and your family.

It is characterized by a location close to service and recreational centers.

The project offers good payments and prices, also it enables you and your family to obtain real estate residence permit in Turkey
Some features of Turkish citizenship :
you can live in Turkey for life without giving up your native citizenship .
you can get the Turkish passport which is one of the 30 best passports in the world, which enables you to enter 77 countries without a visa and 26 countries in the Schengen area .
Providing free education and benefiting from the convenient installment program and the Turkish retirement program .
When you are looking for Properties suitable for investment for sale on the highway near the metro and metrobüs in Berkkoy , we would like to inform you that you have finally been able to get the opportunity to own a special property that suits your taste and needs within this project.
Our real estate services:
If you are interested in buying a property in Turkey, our expert team in the real estate market will provide all what you need from useful advice, very competitive quotations and legal services that enables you to invest safely .
Apply now for the real estate consultancy service and we will contact you and answer all your questions and provide the best offers available, our services are free from beginning to the end of buying the property.
Property Id : 29676
Price:
Starting Price
1,100,000 ₺
Range: 3.234.000TL - 1.100.000 TL
Size Range: 53 - 270
Property Type: Apartments
Project Size: 8200
Payment Plan: Cash
Delivery Date: جاهز للسكن
Project Code: 249
Directions & View
City View
Outdoor Details
Activity Areas
Children Areas
Family Friendly
Green Areas
Swimming Pool
Utilities
24/7 Security System
Fitness Center
Parking
Security Cameras
Other Features
Chair Accessible
School
Smoke detectors
WiFi
Education
Akademi Reform Estetisyenlik Kursu
(15.23 km)

Kadife Sanat
(16.8 km)

Üsküdar Gençlik Merkezi
(12.03 km)

Health & Medical
Gülşen Eczanesi
(6.93 km)

Acıbadem Atakent Hastanesi
(6.1 km)

Kanuni Sultan Süleyman Eğitim ve Araştırma Hastanesi
(8.78 km)

Restaurants
Bahçeşehir Kebab Evi
(13.91 km)

Aldar Restaurant- Mall Off İstanbul
(8.67 km)

Mivos Restaurant
(13.65 km)

Shopping
Mall of İstanbul
(7.94 km)

212 İstanbul Alışveriş Merkezi
(6.24 km)

Akbatı Alışveriş ve Yaşam Merkezi
(14.96 km)

Transportation
Havaş
(1.7 km)

Transmetropolis
(12.92 km)

Kamil Koç
(12.71 km)

Principal and Interest
Property Tax
HOO fees
Ideal Guide to Future Property
Similar Listings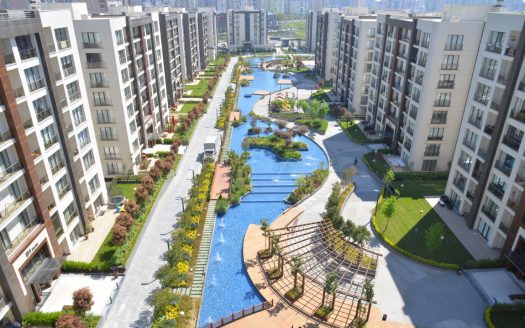 Starting Price
1,163,000 ₺
Apartments with stunning views of the Valley of Life . Apartments with stunning views of t
[more]
Apartments with stunning views of the Valley of Life . Apartments with stunning views of the Valley of Life and nea
[more]
A suitable hotel apartment project . A suitable hotel apartment project close to service c
[more]
A suitable hotel apartment project . A suitable hotel apartment project close to service centers and highways in Um
[more]
Starting Price
5,000,000 ₺
High-end apartments for sale . High-end apartments for sale in Istanbul in a complex with
[more]
High-end apartments for sale . High-end apartments for sale in Istanbul in a complex with a huge shopping mall near
[more]