Overview
Updated On:
October 27, 2020
Description
The project is located in Büyükçekmece district, which is one of the best upscale and quiet areas in Istanbul, it extends over a land area of ​​10,000 square meters, and is 3 minutes away from the E5 highway and 4 minutes from the sea, and close to the marina which is only 8 minutes away and 10 minutes distance to Küçükçekmece Lake .
Away from the hustle and bustle of the city, traffic congestion and densely populated areas, get ready to live a quiet and upscale lifestyle near large green landscapes and wonderful sea views, in addition to the internal green landscapes near swimming pools and sitting areas that help you spend quality time with family and your loved ones.
The project was specially created to include 28 villas with 3 floors height and different views to suit your high tastes, in addition to a private garden that surrounds the villa from all directions to give you the opportunity to relax and enjoy the happiest moments after a long day. Fresh air, sea views, relaxing atmosphere, sophisticated architectural style in addition to wide green landscapes, all of this confirms how wonderful this project is and helps you make the right decision to own a property in this project. Are you ready to meet your dream house?
The project consists of only large housing styles, which are villa 4 + 2 and villa 5 + 2 with wonderful and different views. This confirms that the project is for families who love living in private and independent spaces which start from: 251 to 270 m2.
The project provides the option of instalment to reduce the burden of cash payment, 40% down payment and the rest settled in 24 months, and there is special discounts on cash payment, this is one of the best projects that contain luxury villas at very reasonable prices in the city.
The project offers many entertainment services that will add happiness and activity to your life, such as swimming pools, clubs, water facilities, green gardens, steam bath and sauna, in addition to private garages and security services around the clock that provide security and safety for you and your family.
As for the social services centers, educational and health institutions around the area, the project features a distinguished and important location, it is 10 minutes away from the nearest shopping center, 4 minutes from the nearest transportation line and 44 minutes from Istanbul new airport, and 2 minutes away from nearest mosque, 50 minutes away from the city center.
There is also a hospital 10 minutes from the project, and a university within10 minutes, and it gives you the opportunity to walk with family and friends inside the green facilities or going out to the garden located 5 minutes from it.
Project features a nice location close to the sea and transportation lines that are easy to reach and move to the rest of the city, it is located 8 minutes only from the marina which enables you to move freely and reach the most important areas in Istanbul away from road congestion,
It is 3 minutes away from the most important highways in Istanbul (E5 Highway) which will help you to reach where you want quite easily.
The project is ready for living and offers excellent payment plans and prices, also it enables you and your family to obtain real estate residence permit in Turkey, in addition to the Turkish citizenship which you can live in Turkey for life without giving up your native citizenship, also you can get the Turkish passport which is one of the 30 best passports in the world, which enables you to enter 77 countries without a visa and 26 countries in the Schengen area, also it provides you with free education and you can benefit from the convenient installment plan and the Turkish retirement program.
If you are interested in buying a property in Turkey, our expert team in the real estate market will provide all what you need from useful advice, very competitive quotations and legal services that enables you to invest safely, Apply now for the real estate consultancy service and we will contact you and answer all your questions and provide the best offers available, our services are free from beginning to the end of buying the property.
Property Id : 29713
Price:
Starting price
2,300,000 ₺
Range: 2.550.000TL - 2.300.000 TL
Size Range: 251 - 270
Property Type: Villas
Project Size: 10000
Payment Plan: Installments
Installments Months: 24
Delivery Date: جاهز للسكن
Project Code: 238
Directions & View
City View
Sea View
Outdoor Details
Activity Areas
Back yard
Children Areas
Family Friendly
Front yard
Green Areas
Swimming Pool
Utilities
24/7 Security System
Fitness Center
Parking
Security Cameras
Other Features
Chair Accessible
School
Smoke detectors
WiFi
Education
Akademi Reform Estetisyenlik Kursu
(12.24 km)

İstanbul International Community School
(12.15 km)

Üsküdar Gençlik Merkezi
(16.22 km)

Health & Medical
Erdem Eczanesi
(3.72 km)

Funda Eczanesi
(7.06 km)

Kolan Hastanesi Büyükçekmece
(7.29 km)

Restaurants
Meşhur İnegöl Köfte Salonu
(4.65 km)

İskele Restaurant
(5.41 km)

Kebapçı Çetin Usta
(4.49 km)

Shopping
Mavi Jeans
(7.07 km)

Rıfat Ilgaz Kültür Merkezi
(4.33 km)

Ayyıldız Outlet
(5.46 km)

Transportation
Havaş
(27.22 km)

Beylikdüzü Son Durak
(10.58 km)

Metro Dinlenme Tesisleri
(12.53 km)

Principal and Interest
Property Tax
HOO fees
Ideal Guide to Future Property
Similar Listings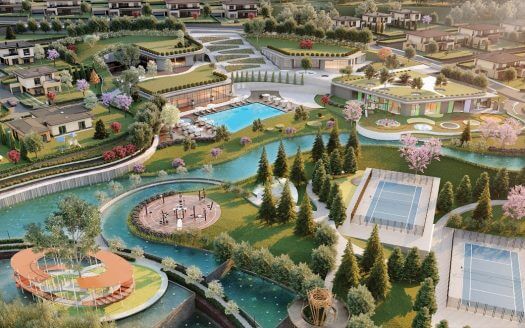 Starting Price
7,000,000 ₺
Villas in Istanbul for sale . Villas in Istanbul for sale with high-end designs within a q
[more]
Villas in Istanbul for sale . Villas in Istanbul for sale with high-end designs within a quiet area and large green
[more]
Starting Price
2,335,000 ₺
Villas for sale in Istanbul Villas for sale in Istanbul with high-end and luxurious design
[more]
Villas for sale in Istanbul Villas for sale in Istanbul with high-end and luxurious designs within the largest vill
[more]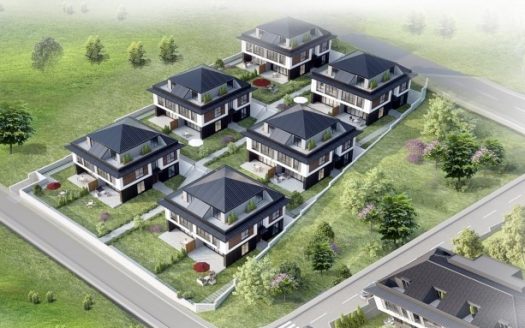 Starting Price
5,610,000 ₺
This project is located in Beylikdüzü area, which is one of the best real estate investmen
[more]
This project is located in Beylikdüzü area, which is one of the best real estate investment areas in Istanbul and i
[more]