Overview
Updated On:
December 16, 2020
Description
Sea side apartments for sale with luxurious designs .
Sea side apartments for sale with luxurious designs, charming views, and a privileged location in Zeytinburnu | Istanbul
Project site:
This project is located in the Zeytinburnu area, which is one of the best residential areas suitable for real estate investment in Istanbul.
Zeytinburnu is strategically located close to the Sea of Marmara and the city center.
Having a project near the sea and many parks will help you have a good time with family and friends.
The project site meets all the requirements of life due to its proximity to many services and health centers.
The project site enables you to easily reach any area of Istanbul due to its proximity to the most important highways and transportation networks.
Project specifications:
The project extends over an area of land of 110,000 m2 and occupies green spaces and service facilities 50% of its total area.
The project consists of 14 buildings with heights of up to 17 floors and contains 1481 apartments with different views, spaces, and designs.
The buildings include spacious housing patterns and different spaces and views to suit your needs:

Apartment 1+1, Apartment 2+1, Apartment 3+1, Apartment 4+1, Apartment 5+1.

Spaces start from 55 to 545 m2.
The perimeter of the project:
Social and recreational services centers, educational and health institutions, and transportation lines near the project:
6 minutes from the nearest mall and mall

One minute from the nearest public transport line

45 minutes from Istanbul's new airport

5 minutes from the nearest mosque

7 minutes from Istanbul's most important highway, 'E5' highway

One minute off the coastal road.

8 minutes from Eurasia tunnel to the Asian section of Istanbul

12 minutes from the city center and historic sites

7 minutes from the nearest hospital and health center

14 minutes for the nearest university and educational center

One minute from the nearest hotel

4 minutes from the nearest park and children's park
Payment plan:
Installments: By paying 30% down payment and the rest of the amount in installments over 36 months.
Cash Payment: Offers premium discounts on cash payments.
Project features:
Luxury designs, windows along walls, and spacious balconies
The project is characterized by its provision of many social and recreational services that will add to your life happiness and activity, including:
Swimming pools, clubs, water facilities, green gardens, a steam bath, and sauna.

Private garages and 24-hour security services that provide security and security for you and your family.

It is characterized by a location close to service and recreational centers.

The project is guaranteed by TOKI , and it offers good payment plan and prices with an exemption from VAT

The project offers good payments and prices, also it enables you and your family to obtain real estate residence permit in Turkey
Some features of Turkish citizenship :
you can live in Turkey for life without giving up your native citizenship .
you can get the Turkish passport which is one of the 30 best passports in the world, which enables you to enter 77 countries without a visa and 26 countries in the Schengen area .
Providing free education and benefiting from the convenient installment program and the Turkish retirement program .
Our real estate services:
If you are interested in buying a property in Turkey, our expert team in the real estate market will provide all what you need from useful advice, very competitive quotations and legal services that enables you to invest safely .
Apply now for the real estate consultancy service and we will contact you and answer all your questions and provide the best offers available, our services are free from beginning to the end of buying the property.
Property Id : 29660
Price:
Starting price
2,299,000 ₺
Range: 23.800.000TL - 2.299.000TL
Size Range: 55 - 545
Project View: Sea View
Property Type: Apartments
Project Size: 110000
Payment Plan: Installments
Installments Months: 36
Delivery Date: 06/2020
Project Code: 148
Directions & View
City View
Mountain View
Sea View
Outdoor Details
Activity Areas
Children Areas
Family Friendly
Green Areas
Swimming Pool
Utilities
24/7 Security System
Fitness Center
Parking
Security Cameras
Other Features
Cafes
Chair Accessible
Restaurants
School
Smoke detectors
WiFi
Education
Hobyarlı Ahmet Paşa İlköğretim Okulu
(3.98 km)

Şehremini Anadolu Lisesi
(4.12 km)

Çapa Atatürk İlköğretim Okulu
(9.79 km)

Health & Medical
Surp Pirgiç Ermeni Hastanesi
(1.31 km)

Ali Rıza Mete Niyazi Mete Bakırköy Kızılay Tıp Merkezi
(1.9 km)

Dr. Gökhan Mangan
(2.69 km)

Restaurants
VUE Rooftop
(4.23 km)

İnegöl Et Lokantası
(0.49 km)

Safa Meyhanesi
(2.14 km)

Shopping
Olivium Outlet Center
(1.39 km)

Galleria Alışveriş Merkezi
(3.33 km)

Marmara Forum Alışveriş Merkezi
(2.39 km)

Transportation
Cevizlibağ - Atatürk Öğrenci Yurdu Tramvay Istasyonu
(3.68 km)

Bakırköy Deniz Otobüsü İskelesi
(3.03 km)

Bakırköy Deniz Otobüsü İskelesi
(2.74 km)

Principal and Interest
Property Tax
HOO fees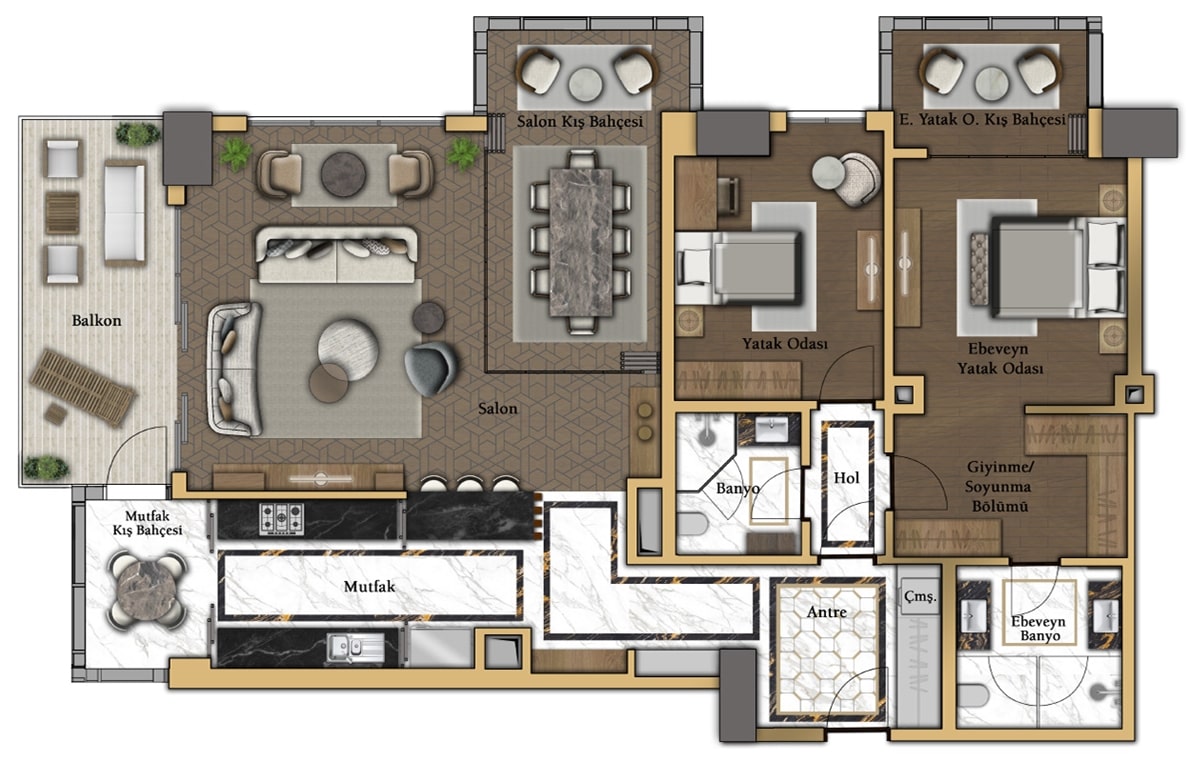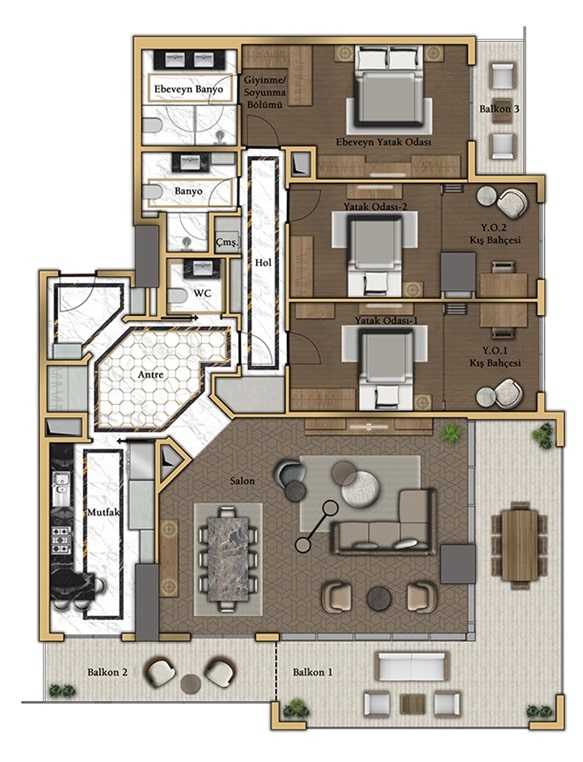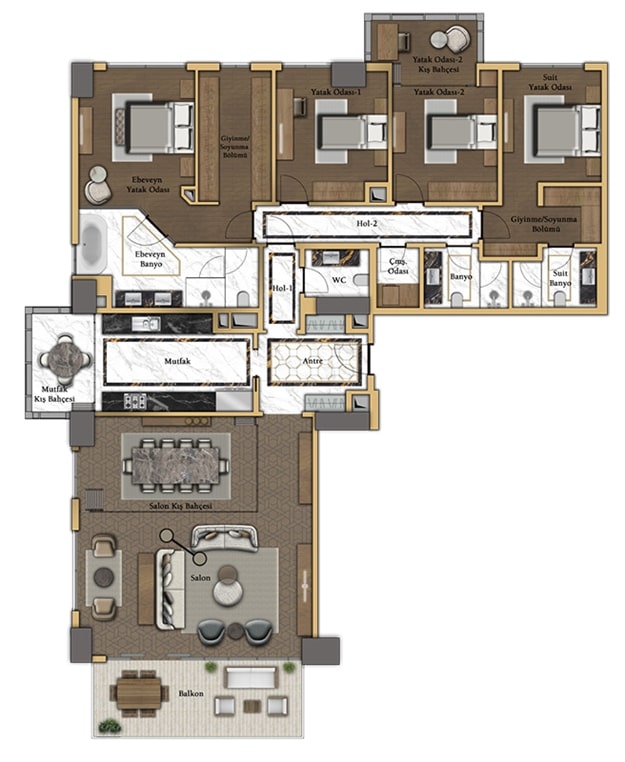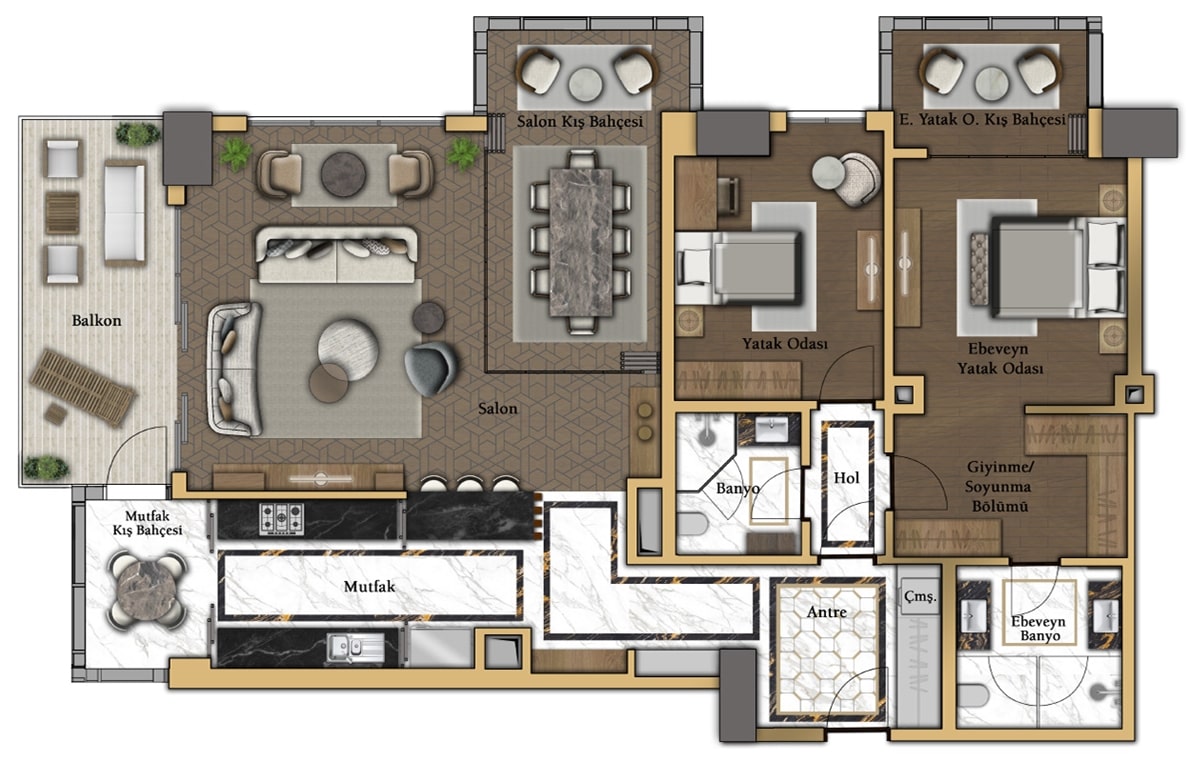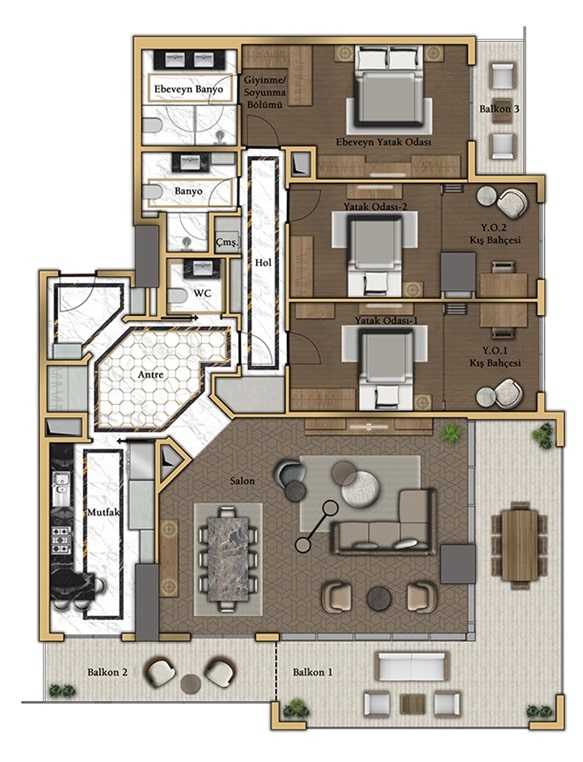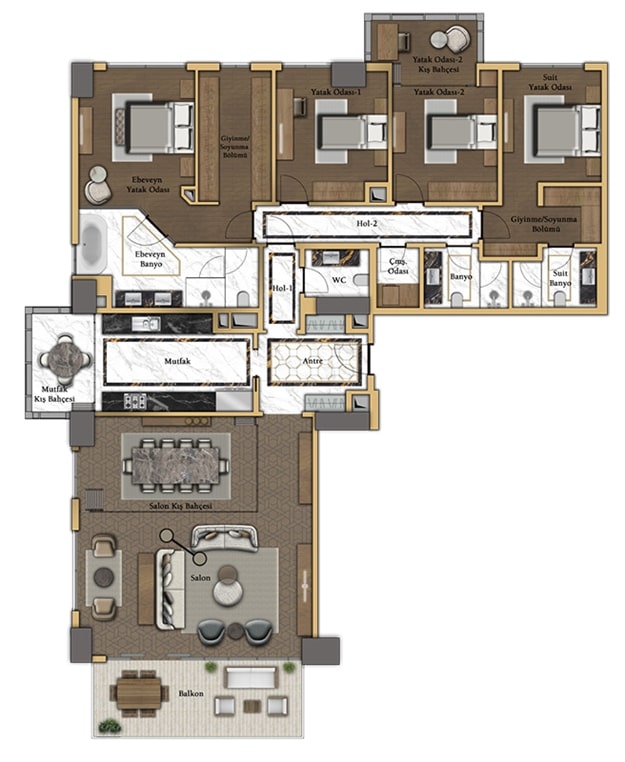 Ideal Guide to Future Property
Similar Listings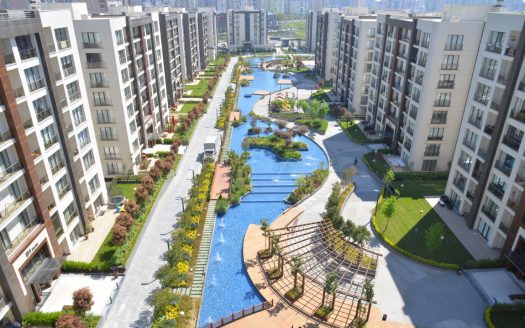 Starting Price
1,163,000 ₺
Apartments with stunning views of the Valley of Life . Apartments with stunning views of t
[more]
Apartments with stunning views of the Valley of Life . Apartments with stunning views of the Valley of Life and nea
[more]
A suitable hotel apartment project . A suitable hotel apartment project close to service c
[more]
A suitable hotel apartment project . A suitable hotel apartment project close to service centers and highways in Um
[more]
Starting Price
5,000,000 ₺
High-end apartments for sale . High-end apartments for sale in Istanbul in a complex with
[more]
High-end apartments for sale . High-end apartments for sale in Istanbul in a complex with a huge shopping mall near
[more]