Luxurious housing project in Istanbul, a blend of luxury and an ideal location | Kucukcekmece
Project Location:
This project is situated in the Kucukcekmece area, known as one of the best residential and real estate investment areas in Istanbul.
Kucukcekmece stands out for its strategic location near the sea and the lake.
The project's proximity to the sea, lake, and numerous parks will allow you to spend happy times with family and friends.
The project enjoys a distinctive location in the heart of Kucukcekmece, offering partial views of Kucukcekmece Lake and the Marmara Sea.
The project's location meets all life requirements due to its proximity to various service and health centers.
Easy access to any area in Istanbul is facilitated by the project's proximity to major highways and transportation networks.
Project Specifications:
The project covers a vast area of 2,500 square meters and consists of two buildings that harmonize perfectly to provide a unique residential experience. The residential units are designed to efficiently utilize space, providing stunning views.
The project features a diverse range of residential units, offering 145 apartments ranging from 2+1 to 3+1 to meet the different needs of families and individuals.
Payment Plan:
Installment: A 40% down payment, with the remaining amount to be paid over 36 months.
Cash payment: Special discounts are offered for cash payments.
The payment plan is subject to change based on project developments and progress stages.
Project Features:
The project offers various social and recreational services that add happiness and activity to your life, including:
Sauna, sports club, and a playground for children.
Private garages and 24-hour security services provide safety and security for you and your family.
A location close to service and entertainment centers.
The project provides excellent payment features and prices. Moreover, it allows you and your family to obtain Turkish real estate residency, in addition to Turkish citizenship, providing lifelong residency in Turkey without relinquishing your original citizenship. This also includes obtaining a Turkish passport, ranked among the top 30 passports globally, allowing visa-free entry to 77 countries and 26 countries in the Schengen Area. Additionally, it provides free education, convenient installment plans, and access to the Turkish retirement program.
This project is an excellent choice for those seeking luxurious housing in Istanbul, combining natural beauty and urban comfort, providing residents with an exceptional residential experience.
Note: The project page includes the delivery date in case the project is under construction. The construction company has the legal right to extend this date for technical, artistic, or other reasons, with a delay period ranging from one day to a maximum of six months.
The project offers excellent payment and price features, but it enables you and your family to get real estate residence in Turkey, in addition to Turkish citizenship through which you can reside in Turkey for life, without the need to give up the first citizenship and get the Turkish passport, which is one of the top 30 passports in the world, which enables you to enter 77 countries without a visa and 26 countries of the Schengen area, It also provides you with free education and benefits from the convenient installment program and the Turkish retirement program.
Our Real Estate Services:
Are you interested in owning a property in Turkey and obtaining Turkish citizenship?
Our company's expert team in the real estate market will provide all the valuable tips and unparalleled quotations you need.
You can benefit from our legal services which provide you with the opportunity to invest safely.
Apply now for the real estate consultant to communicate with you, provide answers to all your inquiries, and provide the best available offers.
Our services are free of charge and extend from before purchase until after you own the property.
You can contact us to inquire about the most important decisions regarding real estate ownership in Turkey and obtaining residency and Turkish citizenship.
Feel free to ask questions related to residence in Turkey and real estate investment.
Take the opportunity to get a successful investment opportunity within the Turkish real estate market.
Browse the Projects page and review many apartments, villas, and commercial properties.
Address: Fatih, Professor Doctor Aziz Sancar Cd No:72, 34290 Küçükçekmece/İstanbul
Zip: 34290
Country: Turkey
Open In Google Maps
Property Id : 52956
Price:
Starting Price
266,000 $
Size Range: 85 - 130
Project View: Lake View
Property Type: Apartments
Project Size: 2500
Payment Plan: Installments
Installments Months: 36
First Paymeny: 40%
Delivery Date: 2023
Project Code: 521
Other Features
24/7 Security System
Chair Accessible
Children Areas
City View
Family Friendly
Fitness Center
Lake View
Natural Gas
Parking
Sauna
Security Cameras
WiFi
Overview
Updated On:
October 19, 2023
Active Life
Budget
(4.68 km)

Boost Fitness
(5.04 km)

Ankara Tigem Sosyal Tesisleri
(4.08 km)

Education
İstanbul Gelişim Meslek Yüksekokulu
(4.71 km)

Yayla İlköğretim Okulu
(8.12 km)

Bay Pi Eğitim Danışmanlığı
(25.64 km)

Food
Uludağ Et Lokantası
(3.18 km)

Cafe De Villa
(2.52 km)

Urfa Suruç Ocakbaşı
(4.88 km)

Health & Medical
Dentaydın
(2.71 km)

Flowers Health Club
(3.56 km)

Uzman Sağlık Kabini
(3.75 km)

Professional Services
Hızlı Teknik Servis - Naz İletişim
(6.33 km)

Gülşen Eczanesi
(6.47 km)

Turkeyana Clinic
(2.33 km)

Restaurants
Taş Kasap
(2.77 km)

Uludağ Et Lokantası
(3.18 km)

Love Garden
(0.29 km)

Shopping
Airport Outlet Center
(5.44 km)

ArmoniPark Outlet Center
(2.71 km)

Zeropoint
(6.61 km)

Transportation
Havaş
(4.98 km)

Sancak Air
(2.55 km)

Atatürk Havalimanı Metro Istasyonu
(4.89 km)

Property Reviews
You need to
login

in order to post a review
Similar Listings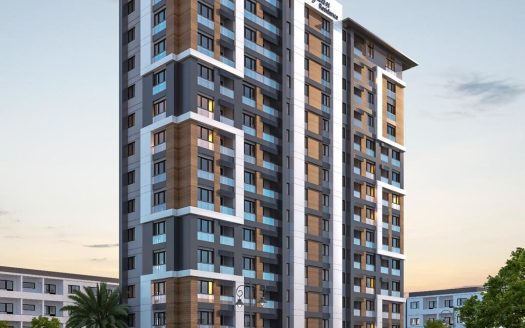 Apartments and Commercial Spaces in the Heart of European Istanbul with Views of Kucukcekm
...
Apartments and Commercial Spaces in the Heart of European Istanbul with Views of Kucukcekmece Lake | Istanbul &nbsp
...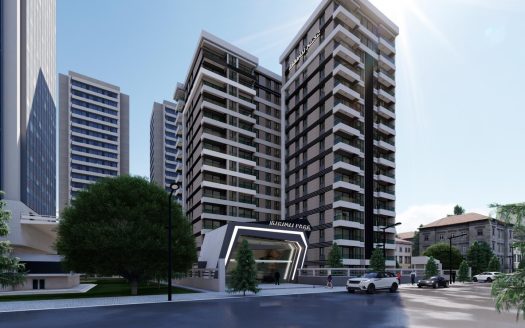 Outstanding residential project with breathtaking lake views and a strategic location in t
...
Outstanding residential project with breathtaking lake views and a strategic location in the Kucukcekmece area, Ist
...