Luxurious villas with sea views for sale in a prestigious and tranquil area in Beylikdüzü, Istanbul.
Project Location:
This project is located in the Beylikdüzü area, which is considered one of the best residential and real estate investment areas in Istanbul.
Beylikdüzü is characterized by its strategic location near the sea and the highway.
The project's proximity to the sea and various parks will allow you to spend happy times with family and friends.
The project's location meets all life requirements due to its proximity to various service and health centers.
Easy access to any area in Istanbul is facilitated by the project's proximity to major highways and transportation networks.
Project Specifications:
The project covers an area of ​​6400 m2, with green spaces and service facilities occupying 55% of its total area.
The project consists of 20 twin villas with a 5+1 triplex system and an area of 505 m2.
The villas include private pools, gardens, and garages, in addition to 24-hour security services.
Payment Plan:
Installment: A 50% down payment, with the remaining amount to be paid over 12 months.
Cash payment: Special discounts are offered for cash payments.
The payment plan is subject to change based on project developments and progress stages.
Location Features:
The project's location is characterized by its proximity to important recreational and service places:
15 minutes from the Metrobus line.
5 minutes from the sea and the marina.
Two minutes from the Valley of Life.
5 minutes from shopping centers.
When searching for luxurious villas with sea views for sale in an upscale and quiet area, you have finally secured an opportunity to own a distinctive property that suits your taste and needs within this project.
Note: The project page includes the delivery date in case the project is under construction. The construction company has the legal right to extend this date for technical, artistic, or other reasons, with a delay period ranging from one day to a maximum of six months.
The project offers excellent payment and price features, but it enables you and your family to get real estate residence in Turkey, in addition to Turkish citizenship through which you can reside in Turkey for life, without the need to give up the first citizenship and get the Turkish passport, which is one of the top 30 passports in the world, which enables you to enter 77 countries without a visa and 26 countries of the Schengen area, It also provides you with free education and benefits from the convenient installment program and the Turkish retirement program.
Our Real Estate Services:
Are you interested in owning a property in Turkey and obtaining Turkish citizenship?
Our company's expert team in the real estate market will provide all the valuable tips and unparalleled quotations you need.
You can benefit from our legal services which provide you with the opportunity to invest safely.
Apply now for the real estate consultant to communicate with you, provide answers to all your inquiries, and provide the best available offers.
Our services are free of charge and extend from before purchase until after you own the property.
You can contact us to inquire about the most important decisions regarding real estate ownership in Turkey and obtaining residency and Turkish citizenship.
Feel free to ask questions related to residence in Turkey and real estate investment.
Take the opportunity to get a successful investment opportunity within the Turkish real estate market.
Browse the Projects page and review many apartments, villas, and commercial properties.
Address: Adnan Kahveci, Harbiye Cd. No:13, 34528 Beylikdüzü Osb/Beylikdüzü/İstanbul
Zip: 34528
Country: Turkey
Open In Google Maps
Property Id : 52885
Price:
Starting Price
900,000 $
Size Range: 505
Property Type: Villas
Payment Plan: Cash
Installments Months: 0
Delivery Date: Ready to move
Project Code: 502
Other Features
24/7 Security System
Central Air
City View
Family Friendly
Green Areas
Parking
Private Garden
Sea View
Security Cameras
Swimming Pool
Uncategorized
Uncategorized
WiFi
Overview
Updated On:
October 18, 2023
Active Life
Fitness Point
(7.68 km)

Aqua Club Dolphin
(8.34 km)

Gazenfer Bilge Spor Salonu
(5.11 km)

Education
Akademi Reform Estetisyenlik Kursu
(2.91 km)

İstanbul Gelişim Üniversitesi
(5.34 km)

İstanbul Gelişim Meslek Yüksekokulu
(6.49 km)

Food
Köşebaşı
(2.89 km)

Beş Bıçak Steakhouse - Kasap
(2.91 km)

Cemil Hoca
(2.42 km)

Health & Medical
Acıbadem Tıp Merkezi
(2.32 km)

Diş Perisi Ağız Diş Sağlığı
(30.8 km)

Medicana
(2.53 km)

Professional Services
Çatma Mescit Hamamı
(28.48 km)

Kılıç Ali Paşa Hamamı
(29.29 km)

Galata No5 Kuaför
(28.83 km)

Restaurants
Cemil Hoca
(2.42 km)

Albatros Restaurant
(3.45 km)

Beş Bıçak Steakhouse - Kasap
(2.91 km)

Shopping
Marmara Park Alışveriş Merkezi
(2.95 km)

Migros AVM
(2.67 km)

Akbatı Alışveriş ve Yaşam Merkezi
(7.64 km)

Transportation
Cumhuriyet Mahallesi Metrobus Durağı
(2.64 km)

Beylikdüzü Belediye Metrobüs Durağı
(2.62 km)

Beylikdüzü Son Durak
(3.28 km)

Property Reviews
You need to
login

in order to post a review
Similar Listings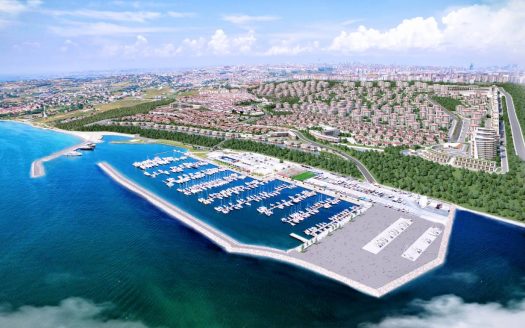 Sales
Sea View
Turkish Citizinship
starting prices
400,000 $
Villas and apartments for sale in Istanbul as part of Turkey's largest coastal proje
...
Villas and apartments for sale in Istanbul as part of Turkey's largest coastal project with sea views Villas
...
Ready to move
1+1 → 5+1
24 Month
details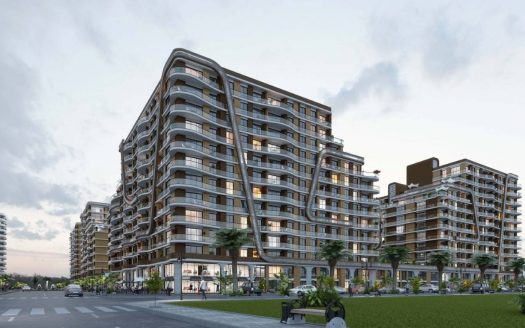 Properties for sale in Istanbul with distinctive designs and a quiet location near the sea
...
Properties for sale in Istanbul with distinctive designs and a quiet location near the sea and marina in Beylikdüzü
...